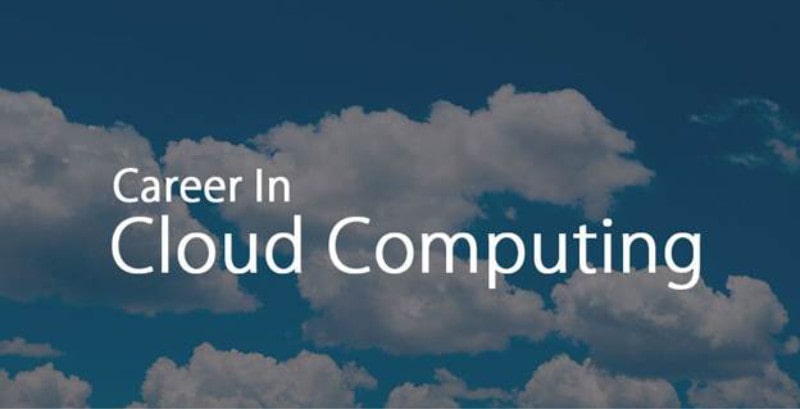 Cloud computing is the present and future of IT industry. Therefore, let us look at how cloud computing training can benefit your career. Whenever there is debate on managing huge amounts of data and information, companies talk about cloud computing. Both, government and private, institutions are setting aside funds to invest in server maintenance for storing information. Cloud computing is a type of computing that involves shared computer resources or dedicated devices for processing or storing of frequently used data that can be accessed via the Internet. In the current times, cloud computing has become a business standard. The ease of access and the virtual storage are two key reasons for cloud computing to become a hot trend in the IT sector.
Skills required

You don't need any specific qualification to be eligible to pursue a cloud computing certification. However, you should be from the IT industry and have familiarity with programming languages or should have a computer related background. If you already possess knowledge of cloud computing basics, then it would be an added advantage. A cloud computing certification will open up several job opportunities in the IT domain. You could work in roles related to IT systems, application development, networking, business analysis, security and web development. Naturally, each role will call for specific skills. However, if you have technical skills that involve knowledge of HTML, Java, C++, .NET, etc., you could very well undergo cloud computing training.
Job opportunities

Cloud computing market in India is poised to grow exponentially mainly because of the government's support in embracing latest technologies. According to several research studies, Indian companies are planning to take their business on the cloud and it is their top priority at the moment. Thanks to business flexibility and low costs, businesses are estimated to spend more than 36% of their IT cost on public cloud services. According to Gartner, the business potential of cloud computing in India will touch 89 billion INR by 2017. Naturally, the salary levels for cloud computing trained professionals will be impressive. For an entry-level trained professional, the salary may vary between 10 and 19 lakh.
The demand for cloud computing professionals is expected to rise exponentially. Therefore, be sure to get your enrolment in a reputed institute that offers cloud computing courses for aspiring candidates. The different job profiles that you can apply after completing your cloud computing certification are countless.